Archive for June, 2015
The Cork & Kerry Strengthening Families Programme Steering Committee launched the Site Coordinator Support Pack on 16th June 2015. The committee which was developed to bring the Pilot Strengthening Families Programme to Cork in 2007 and has run a...
read more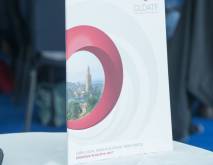 The Lord Mayor of Cork, Cllr. Mary Shields will launch the Cork Local Drug & Alcohol Task Force's (CLDATF) strategic plan for 2015-2017 on Thursday June 4th from 11.00am to 1.00pm in the Cork County Hall. The strategic plan...
read more